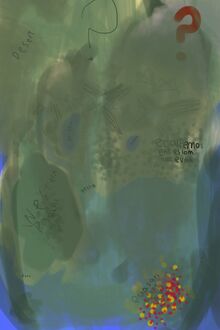 Janus/Mutois the homeworldd of the Slash - upward arrow -Slash.
Janus/Muto is a rocky planet with a thick atmsphere filled with algae-like micro organisms.
and overhead map of one of the prominent location of this planet is provided at the side. This location is known as the chain of origin and is where one of the first multicellular creatures evolved and thrived.
Ad blocker interference detected!
Wikia is a free-to-use site that makes money from advertising. We have a modified experience for viewers using ad blockers

Wikia is not accessible if you've made further modifications. Remove the custom ad blocker rule(s) and the page will load as expected.